Fit & Sizing
Poplinen creates simple silhouettes with premium fabrics for a comfortable feel without compromising on style.

Our goal is to offer better fitting clothes for all women––we launched with a few tops, sizes XS-3X, and are continually refining our fits and offerings to better serve your everyday lifestyle.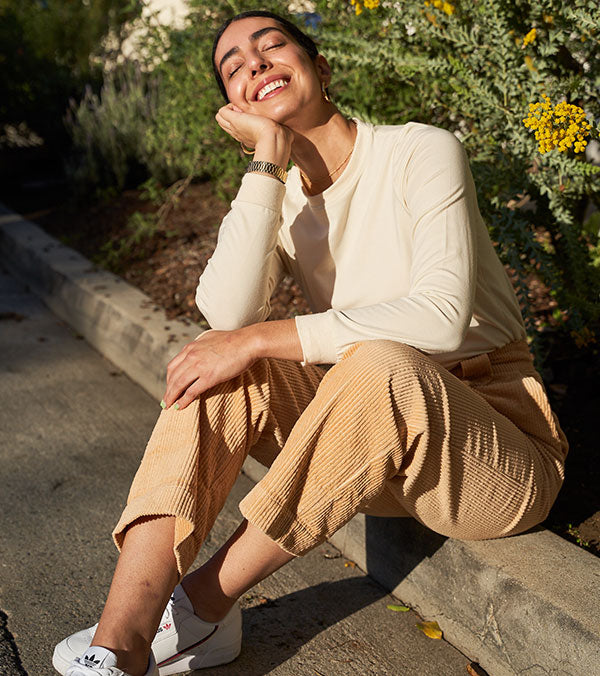 On our product pages you'll notice a button option to "Find My Size," when a customer is shopping on our site, each product page has this button (next to the "ADD TO CART" button). This is a tool we offer to suggest the right fit for you based on machine learning, a few details about your  preferences, and our size guide for each style.
Poplinen is offering this tool as a way to prioritize finding the best fit for you with each of our styles. We know just putting a size chart on our site doesn't cut it. Our priority is making it as easy as possible for you to find your right size the first time around.
Meanwhile, see below for our general size chart:

We want to hear from you. If you have any questions, don't hesitate to reach out at frontdesk@poplinen.co.
The best fit is always the right fit. Let's get started on finding yours.