The Linen Collection
Our breathable, versatile, must-have pieces in your closet.
Born in Thailand and based in Los Angeles, California, June Hongkiatkhajorn is
the creative designer behind our brand and most recently, the Summer '22 Linen Collection. With inspirations and influences from Thai casual wear, the linen collection is infused with a playful yet laid-back style that reflects the warm all-year-round weather in Southeast Asia.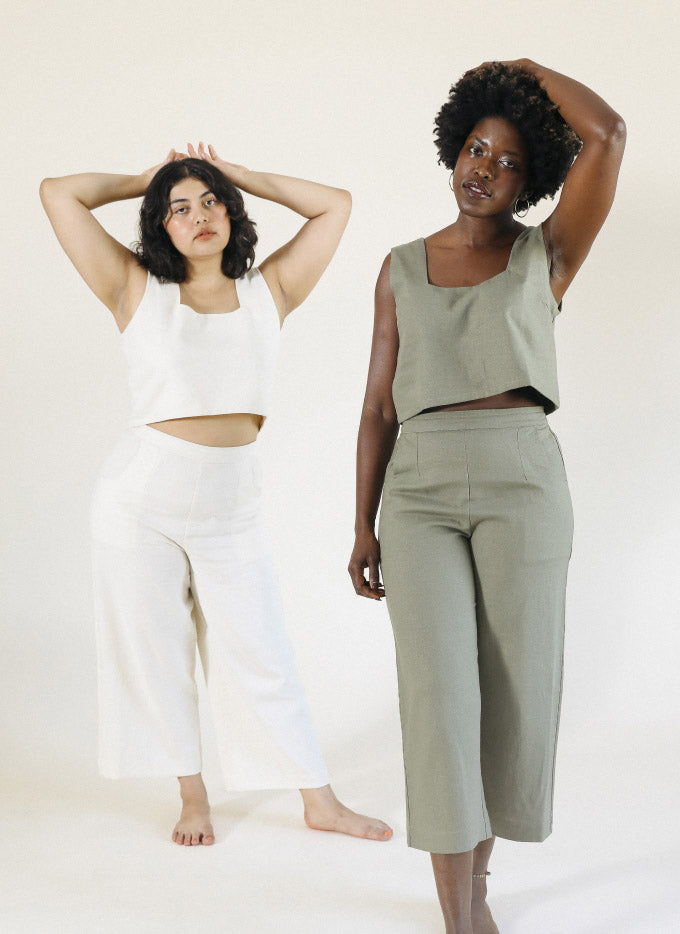 Malai Crop Top
"Malai" /flora garland/
All three pieces in this collection are made from a premium blend of linen and rayon. You get the best of both fabrics with the breathability of linen and ease of draping with rayon. The Malai Crop Top pairs perfectly with the Nin Pant and Kannika shirt for an effortless outfit.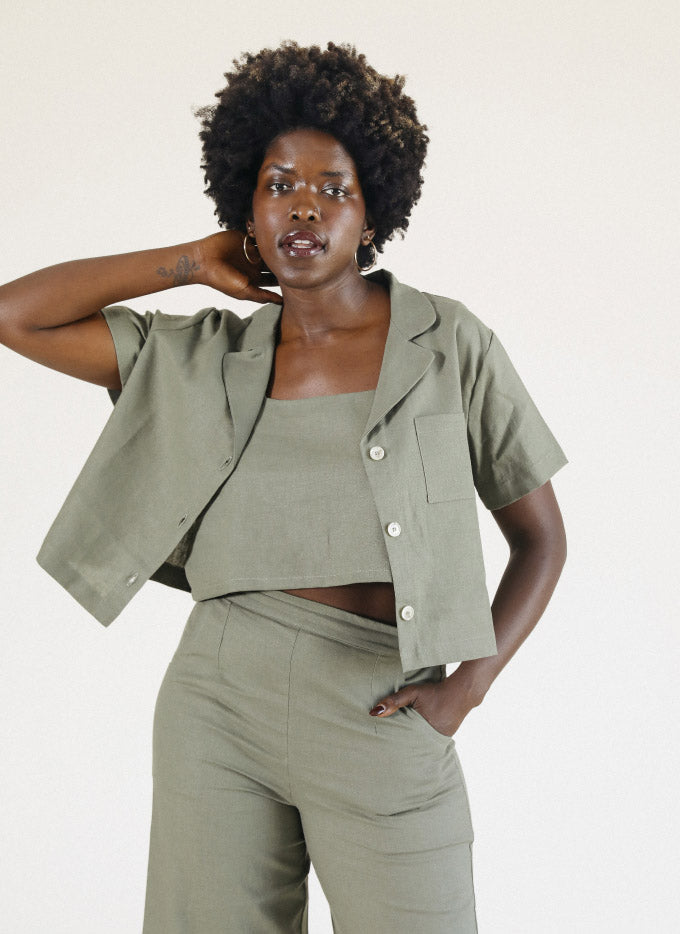 Kannika Shirt

"Kannika" /a beautiful flower/
Our classic Kannika Shirt features a front chest pocket, three beautiful horn-style buttons, and is made to layer (and unlayer).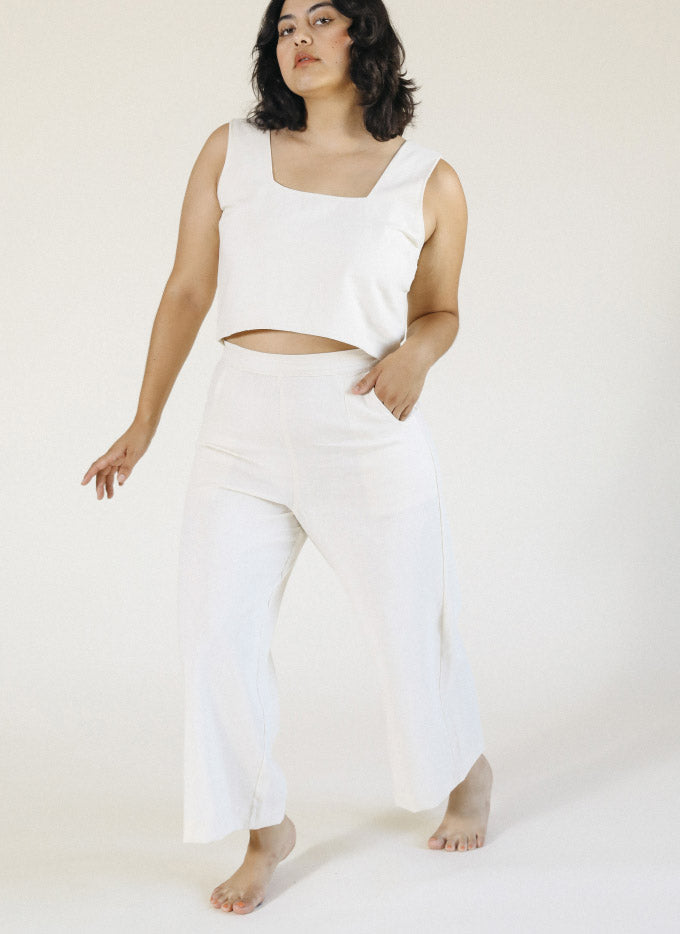 Nin Pants

"Nin" /compassion/
The Nin Pants feature a back elastic waistband, two side front pockets, and a wide crop leg. Go high, go low, or mix both with these versatile linen pants.